About me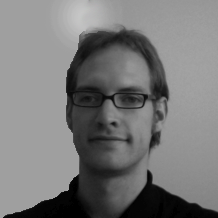 You are visiting the blog of Christian Kellermann. Thank you for dropping by. I always appreciate feedback so please feel free to get in touch with me!
Communication channels:
jabber: ckeen@bobbel.nsupdate.info – use OTR if possible
IRC: C-Keen on freenode, IRCnet or oftc
I occasionally post on twitter here!
I do post more on gopher these days
I do post more on the fediverse ckeen@vernunftzentrum.de
I also post on twtxt@C-Keen
pond / ricochet

GPG encrypted communication is also possible. Please use this ASCII Version of my public key.